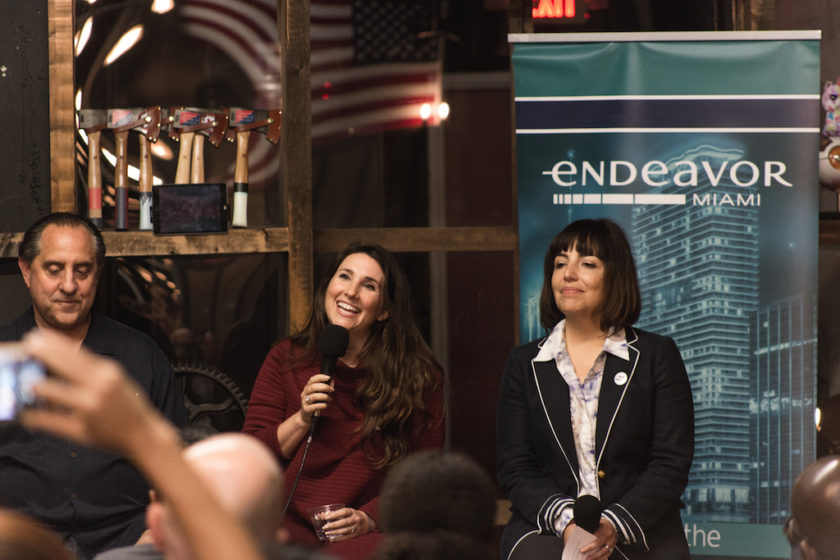 We unfortunately have had to postpone our upcoming event due to recovering from Hurricane Irma. We hope that you, your loved ones, and belongings are safe!
***We will keep everyone updated on the next event date***
___________________________________________________________________________
Our collaborate events with Endeavor Miami are always innovative, insightful, and bring value to the entrepreneurial community! We are excited to bring in a diverse panel of lawyers who will bring light to legal considerations when starting your company.
Here is a list of our panelists who will cover a variety of legal topics from their respective backgrounds:
Name

: Yvette H. Ayala, Esq.
Firm

: Rogero Law
Specialty

: Trademark and Copyright

Yvette Ayala is a Fifth-year associate at the Rogero Law Firm where she has focused her legal career on Intellectual Property Rights and Business Law. Ms. Ayala regularly advises clients on intellectual property protections and compliance.  More specifically, she advises clients regarding copyright protections, trademark registration, the licensing or assignment of copyright/trademark rights, trademark viability, and policing infringers of registered marks.  She has been involved in various matters overseen by the Trademark Trial and Appeals Board, including cancellation and opposition proceedings. Ms. Ayala attained her J.D. from Pennsylvania State University.  She is a member of the Florida Bar and is a member of the Entertainment Arts and Sports Law section and Young Lawyers Division. Additionally, Ms. Ayala is admitted to practice before the United States District Court Southern District of Florida.
Name

: Lauren Marsicano, Esq.
Firm

: Co-Founder of Marsicano + Leyva PLLC
Specialty

: Business Formation

Lauren Marsicano is a founding partner of the law firm Marsicano + Leyva PLLC located in Miami, Florida, and she heads the firm's business and litigation practice. She has experience on both sides of the aisle providing guidance to individuals, small businesses, and multinational corporations. Prior to forming Marsicano + Leyva PLLC, she worked as an associate at Liebler, Gonzalez & Portuondo where she represented large institutional clients, and prior to joining the Liebler, Gonzalez & Portuondo team, Ms. Marsicano was with a boutique firm in Coral Gables, assisting business owners with all facets of commercial and transactional law.

Ms. Marsicano graduated magna cum laude from the University of Miami School of Law during which time she interned for the Honorable Judge Lester Langer of the Eleventh Judicial Circuit of Florida, the General and In-House Counsel of the Global Labor and Employment division of Ryder Systems, Inc., and the managing partner of a corporate mining law firm in Santiago, Chile. While earning her undergraduate degree in International Business and Finance, Ms. Marsicano competed for and secured an Honors Program Fellowship to study at the University of Oxford in Oxford, England, under academics who are leaders in their fields. She is also the recent recipient of the American Bar Association's Young Lawyers Division Star of the Year Award for the 2016-2017 Bar Year.
Name

: Deirdre D. Nero
Firm

: NERO Immigration Law, P.L
Area of Practice

: Immigration & Nationality Law

Deirdre's law practice focuses on all types of business immigration including employment based immigrant (permanent residency) and nonimmigrant (temporary) visa petitions, and related business immigration matters. She also routinely handles family immigration matters and naturalizations. Ms. Nero works closely with small and medium companies and individual clients to personally coordinate and execute all aspects of the client's Immigration strategy and represent them in front of the U.S. Department of Homeland Security, the U.S. Department of Labor, and the U.S. Department of State. Investors, entrepreneurs, and professionals from all over the globe make up the bulk of her clientele.