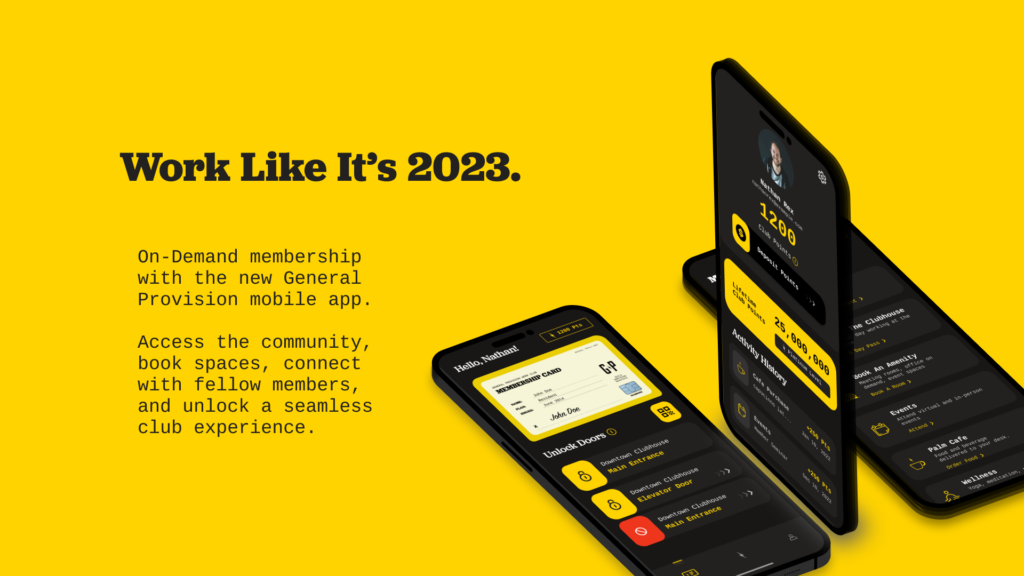 Introducing the New GP Mobile App: Your Clubhouse in Your Pocket
At General Provision, we believe that work can happen anywhere, and inspiration can happen 24/7. Today, we're thrilled to announce an extension of this vision with the launch of the GP Mobile App, a dynamic platform that transcends the physical boundaries of our clubhouse.
We work like it's 2023, and our app is more than just a tool—it's a remote control for the GP experience. Whether you're at home, in the office, or on the go, the GP Mobile App puts the power of the clubhouse at your fingertips. With a few taps, you can book your favorite spot, order from our cafe, and gain keyless access to our facilities.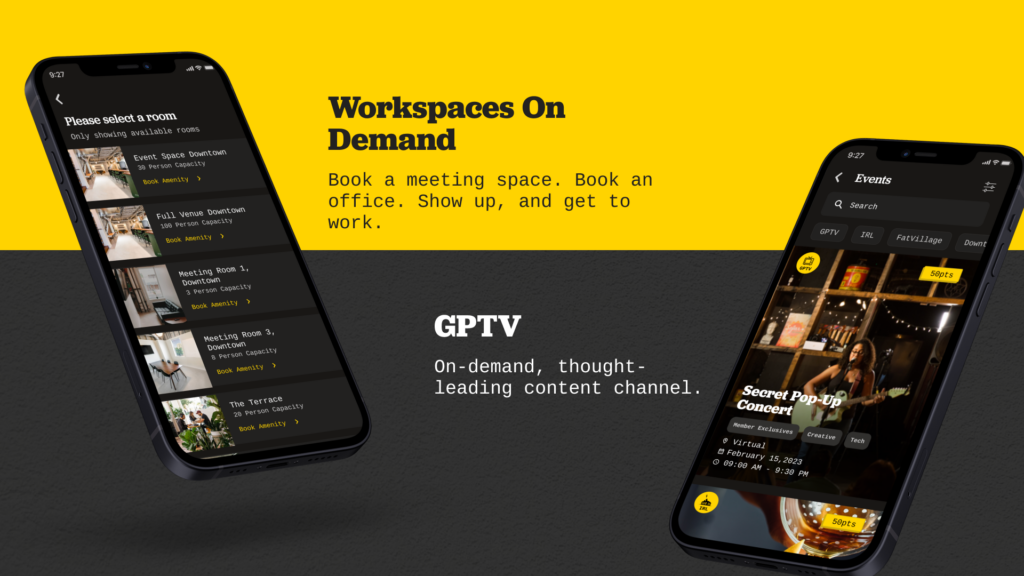 But the GP Mobile App is not just about utility; it's about community. We're proud to introduce a platform that not only enhances your club functions but will begin our commitment to thought-leading content and community connections. Engage with fellow members, share insights, and stay updated on the latest happenings—all within a virtual environment that echoes the collaborative spirit of GP.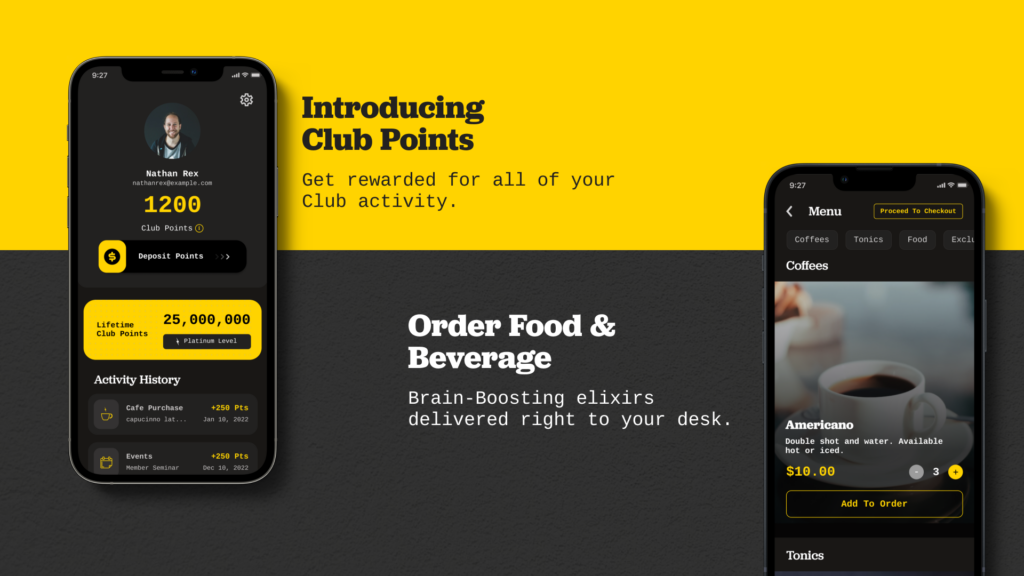 We're also excited to roll out our loyalty program, a token of our appreciation for your activity and engagement within the club. Earn rewards as you book, dine, and interact, all through the app. It's our way of saying thank you for contributing to the vibrancy of the GP community.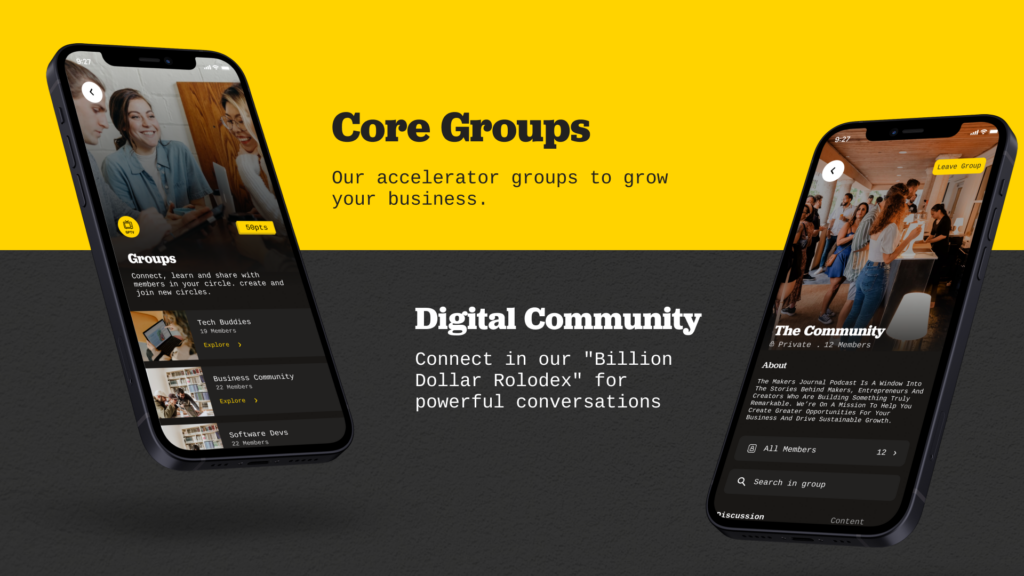 The GP Mobile App is designed to fully connect your experience, giving you control over how you interact with the club and its members. It's a commitment to our mission to your best work anywhere, forever. 
Download the app today!