It's finally here…

Coworking is officially mainstream.

In the first week of 2017, Virgin Chicago Hotel began offering a "co-op" program to local professionals. For $55 per month ($45 for the first month), Chicago freelancers and at-home/virtual workers can use the hotel's "Commons Club" lounge as a workspace.


This, obviously, is not a new idea. Coworking spaces are slated to be the most prevalent work environment across the world by 2030. But to see a major company like Virgin repurpose some of their real estate to accommodate the "virtual" employee or contractor is something unprecedented.

Virgin may be the first hospitality company to implement this strategy, but it certainly won't be the last.
Coworking franchises are here… and they're targeting hospitality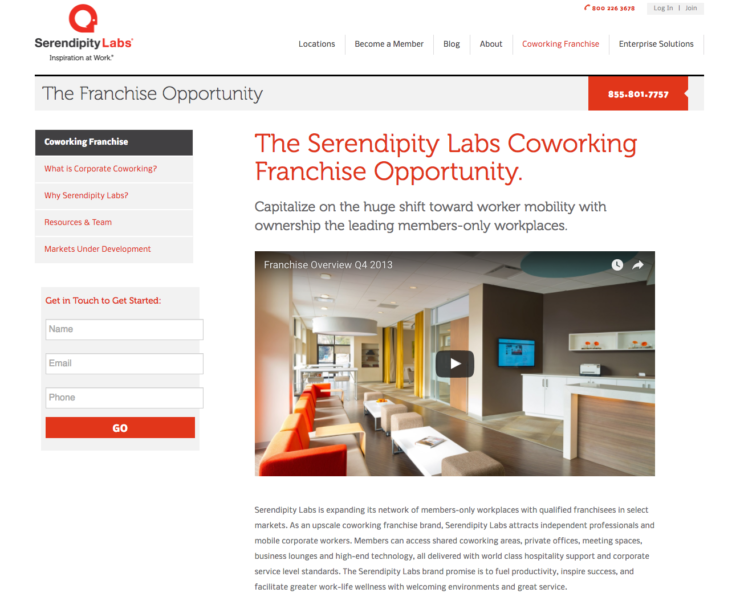 In 2016, Serendipity Labs began partnering with hospitality brands to develop franchised coworking spaces for hotels.

Why hotels?
Well, the corporate world has been circling the coworking revolution for some time now. In 2016, GE moved 20 employees from their new energy company, Current, into coworking spaces operated by WeWork. Heineken, Pepsi, The Gaurdian, and pharmaceutical company Merck all have employees working out of coworking spaces. Corporations are the fastest growing client base for the coworking industry.

And not all corporations – or employees – desire to work out of the hippest new coworking space. Some would rather trade the cold-brewed coffee and craft beers for continental breakfast and martinis. But that's not all…

Serendipity Labs founder, John Arenas, highlighted another driver for this market trend in a 2016 blog article:

"From our experience, companies need employees to travel for business, but the quality of a person's work decreases when they work from a hotel room. Most business travelers could benefit from having access to coworking spaces while on the road.

We plan to extend the hotel business center or lobby to an adjacent coworking space. Give business travelers a workplace they can rely on — one with ergonomic workstations, natural light, a secure network connection, and those same opportunities for professional development, while still being a few steps away from where they sleep."
It would seem Virgin Chicago took this path exactly. The Chicago hotel now offers what they call a "co-op" membership ("cowork" too saturated?) to local Chicago professionals. But this month-to-month membership is just a reframed version of a service Virgin Chicago offers to it's guests. Virgin is simply capitalizing on existing space, activating profitable economies of scale.
But hotels aren't the only ones getting in the game…

Restaurants could be a viable office option in 2017
In the Spring of 2016, Business Insider reported on New York coworking start-up Spacious. Spacious intends to extend the coworking platform to 2000 NYC restaurants that are pretty much empty during the daytime.

The implications of this are far-reaching…

Restaurants across the globe traditionally have trouble making any money during the day. Coworking membership offers a reliable, alternate revenue stream. If structured well, this additional revenue shouldn't impede existing restaurant operations.

For restaurateurs seeking to expand into multiple locations, coworking could be a rapid profit multiplier. This shift in the barriers to entry for the restaurant industry could dramatically impact the climate of the hospitality industry.

Conclusion
Shopping malls, gyms, concert venues…

The imagination runs wild. Any brick-and-mortar business with day-time vacancy could soon join thousands of other companies offering alternative workspaces.

For several decades, where people work has been locked to the company they work for. Now, the "office" has become a consumer decision. Smart entrepreneurs and executives will capitalize.

The coworking industry continues to reshape how professionals think about their work environments. As a result, we can expect to see more hotels blurring the line between "business center" and coworking space. By this time next year, you could have a desk at your favorite nightclub.
Kinkos take note…