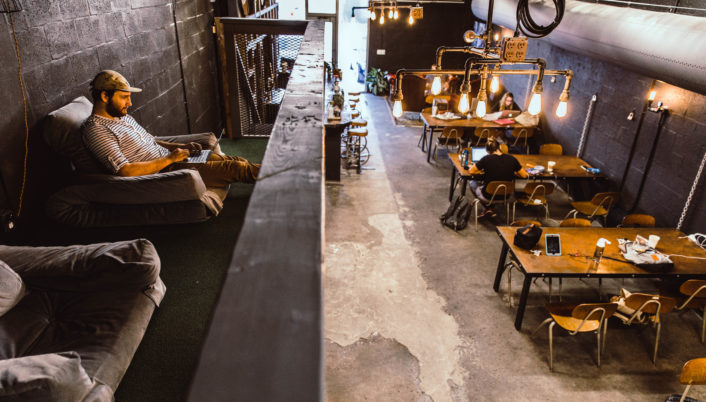 Featured in Fort Lauderdale's Gold Coast Magazine, General Provision was named one of the leading coworking spaces that the Fort Lauderdale community has to offer.
Located in the heart of FATvillage (Flagler Arts & Technology) lies General Provision. Lyssa Goldberg of Gold Coast Magazine paints General Provision as a coworking space divided into themed rooms, highlighting its Hideaway as an alcove with a staircase for those who work best in lofted seating, as well as its War Room as a presentation room lined with armor that features a Smart TV and video wall. GP provides a layout that flows seamlessly, while also incorporating different dynamics to offer a variety of working environments.
All these different themes combine to create what Goldberg describes as new takes on work environments. Coworking changes the traditional office infrastructure into a cultivating, collaborative community working alongside other entrepreneurs, creatives, and freelancers.
Click to read the original article from Gold Coast Magazine. Interested in joining the best coworking space in Fort Lauderdale?